Cant get enough Red Mask in your life? Well fear not, this is the place to be to get your extra fix. Here you're going to be able to find a whole new batch of goodies you can download exclusively from the official website of The Red Mask From Mars. Special one off short stories, posters, wallpapers and other extra goodies are all going to be here for you to grab.
EXCLUSIVE COMICS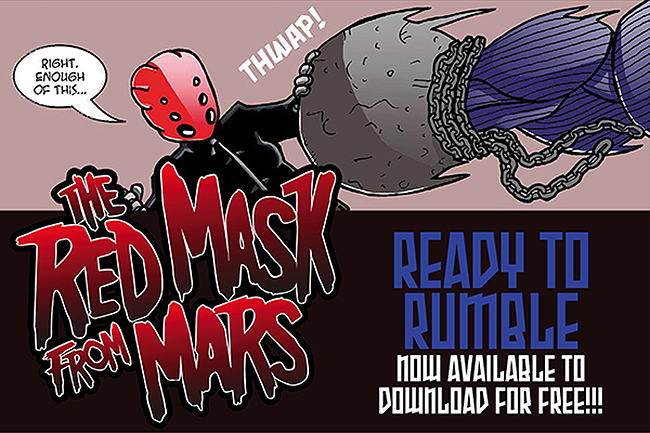 THE RED MASK FROM MARS - READY TO RUMBLE!
When a trash-talking galactic fight promoter appears on earth and demands a match with Earths best warrior, its up to Doug Stewart to step into the ring - with the fate of the world in the balance!
Originally part of the Cardiff Independent Comic Expo anthology, now you can get hold of the fight of the century for FREE!
CLICK HERE TO DOWNLOAD IT NOW!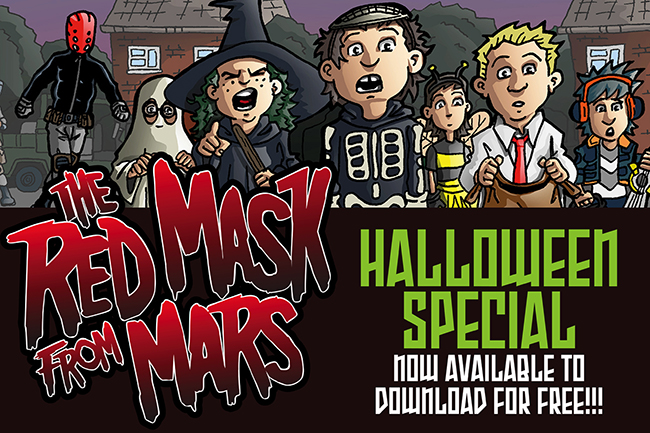 THE RED MASK FROM MARS HALLOWEEN SPECIAL!
On the spookiest night of the year, Doug steps in to help a group of trick or treaters after their night of fun is ruined by a huge alien pumpkin beast!
Originally part of an anthology small press horror anthology in 2014, this little slice of Red Mask spookiness is now available for download for FREE.
CLICK HERE TO DOWNLOAD IT NOW!